Cognitive Linguistics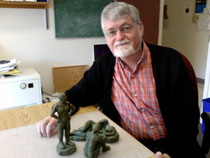 I am interested in exploring the role that ordinary human experience plays in helping to shape linguistic structure. As linguists, we have been in the habit of excluding human experience as a motivating factor for linguistic structure, so it is (or rather, it was once) a little provocative in the world of linguistics to pursue my interest. The approach to the study of language known as Cognitive Linguistics and the associated society International Association of Cogntiive Linguistics have provided me with an intellectual home to pursue these interests. My research has focused on some very ordinary but basic human activities and states (giving and taking; sitting, standing, and lying; eating and drinking etc.) and how our experience of these activities motivate certain linguistic phenomena such as polysemy, grammaticalization, and metaphorical extensions of verbs such as give, take, sit, stand, lie, eat, and drink.
Corpus Linguistics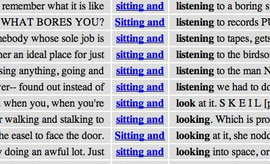 Most of theoretical linguistics, as it evolved in the second half of the 20th century, shunned the use of corpora (naturally occurring language as used in speaking and writing) as data for the construction of theory. I have chosen to correct this imbalance in my own research on language by constructing, promoting, and researching corpora. UAlberta is the home of the Canadian component of the International Corpus of English, an online searchable Wenzhou Spoken Corpus and other free downloadable corpora. My particular interest in corpora has been to explore problems of interest to Cognitive Linguistics using corpora, as outlined in my article Corpora and Cognitive Linguistics.
Chinese Linguistics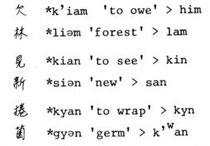 I have an interest in the Sinitic language family, especially the Chinese dialects. My research includes a phonological history of Cantonese from Middle Chinese to the present, published in three issues of the Journal of Chinese Linguistics (1984-85), co-authored with Matthew Chen. I have helped to create electronic corpora of Wenzhou, Shanghainese, and Southern Min dialects. Mandarin tends to be promoted at the expense of the dialects in China and so I feel it is particularly important for linguists to document the dialects. I'm not a sociolinguist, but I have researched and published on aspects of the Speak Mandarin Campaign in Singapore - it was impossible for me, as a linguist, not to respond to the language issues being debated while I was living in Singapore in 1981-1985.
Pacific Linguistics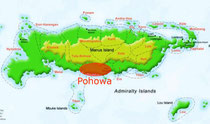 I was first introduced to the world of Austronesian linguistics by Sandra Chung who taught Field Methods at UCSD when I was a graduate student there. We studied Chamorro in that class and I've been hooked on Austronesian languages ever since. I have carried out research on Malay languages in Sarawak, Philippine languages in Singapore, Tongan in New Zealand, and Bohuai (Pohowa), spoken on Manus Island in Papua New Guinea. I have also worked on the phonology of a Papuan tone language, Kairi.